Nokia, HP, Blackberry, Palm leaks in Vodafone roadmap
Several new mobile phones have been leaked during a Vodafone 08 Roadmap presentation including successors to the BlackBerry Pearl, Nokia E61i and E65, and also included a BlackBerry 8xxx and with two from Palm and HPFirst is the Nokia E66 otherwise known as the Dora and then there is the Nokia Liam, the Dora is to replace the E65 while the Liam will replace the E61i, however both have similar specs, both with WiFi and GPS, whoever the Dora has a 2.4 display whereas the Liam has a 2.36.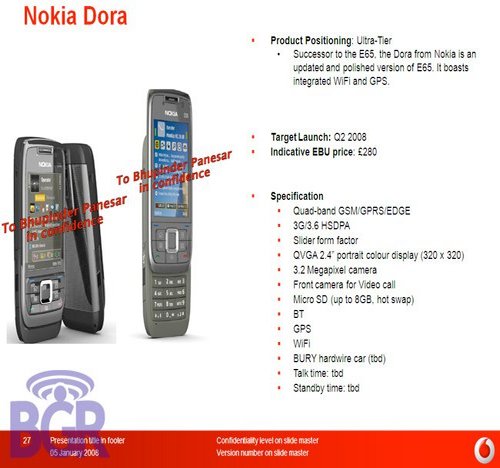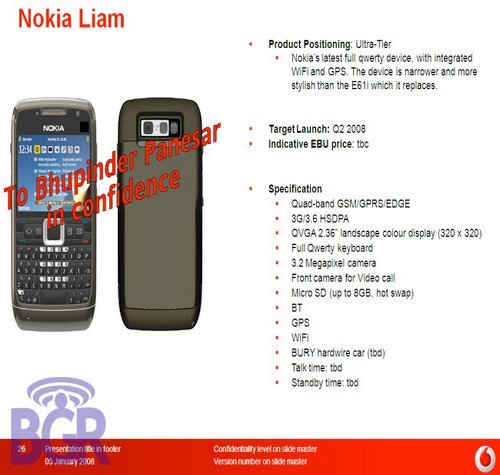 Moving on we have the BlackBerry's, the 8110 and 8xxx. The 8110 has GPS but lacks Wi-Fi but should be released this month. The 8xxx is to be BlackBerry's flagship complete with GPS and Wi-Fi although the keyboard is changed from a SureType type to a QWERTY; the 8xxx should be available sometime in May.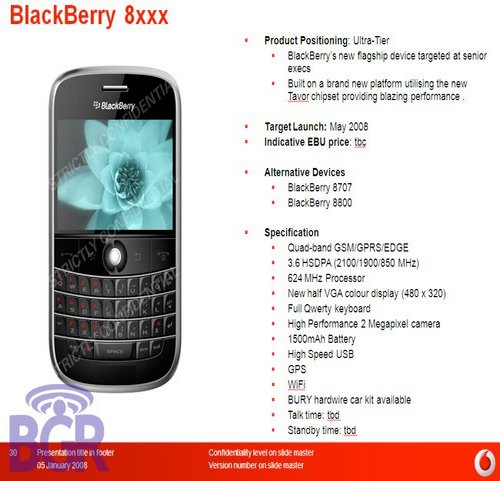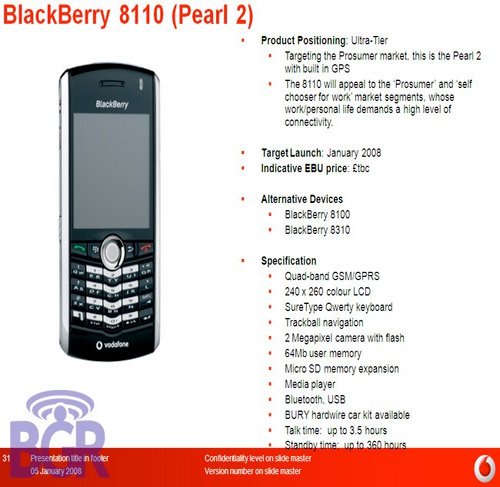 After stalling for a while HP is to offer the HP Silver Windows Mobile smartphone with both Wi-Fi and GPS onboard and should be out in July. HP's new Oak mobile is also to be powered by Windows Mobile, but this time it's a PocketPC with keyboards, comes with both GPS and Wi-FI and should be available in September.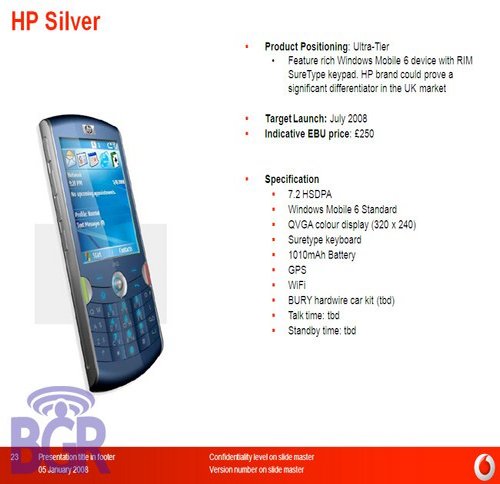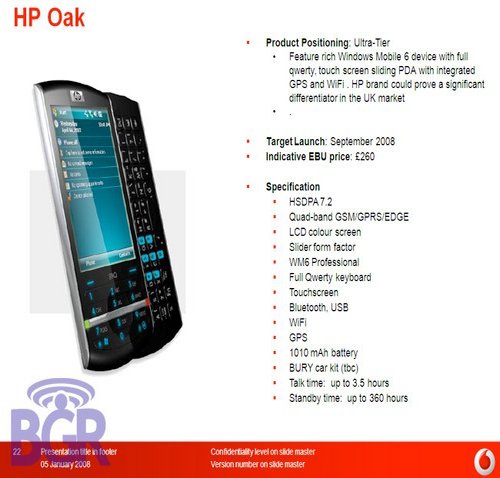 From Vodafone we will see two new Palm's with Windows Mobile, the Palm Drucker which has WinMo Pro, Wi-Fi and GPS and should be in our hands sometime in July. The second of the Palm offerings is the Palm Wanda the successor to Palm 500 which will be powered by Windows Mobile Standard and integrated GPS; should be out in September.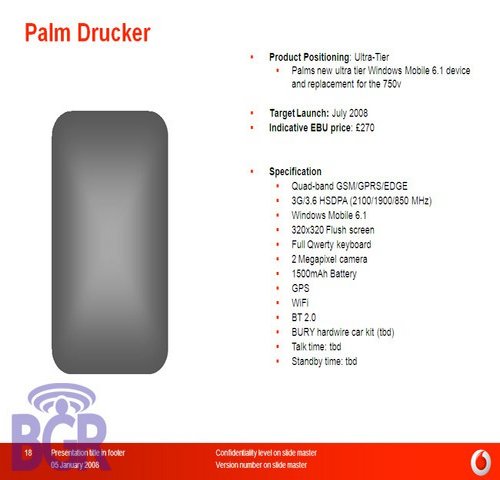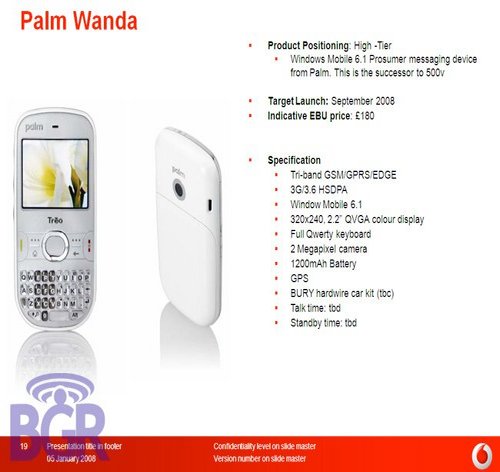 Lastly we have an ODM exclusively sold under Vodafone Mobile brand, a low-end QWERTY messenger with GPS receiver, expect to see this around September.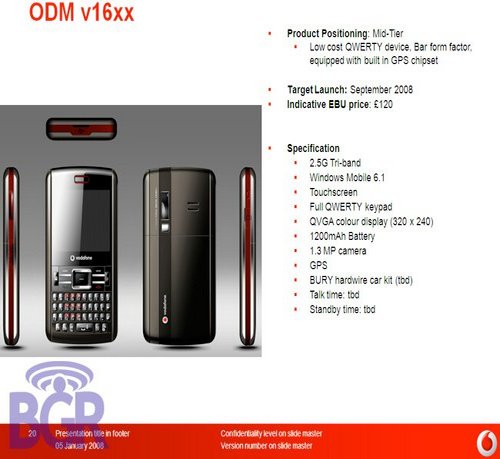 Source — gsmarena
Subscribe to the Phones Review Newsletter (free) for email updates and news, just enter your email CLICK HERE