LG shows off a KS20 phone clone with WiMAX and GSM
Take a look at the image and at first glance you would think this is an LG KS20 mobile phone, but it's not; Gearlog has said this LG phone has been altered to use WiMAX along with GSM; this won't be acceptable with Sprint's XCHM network.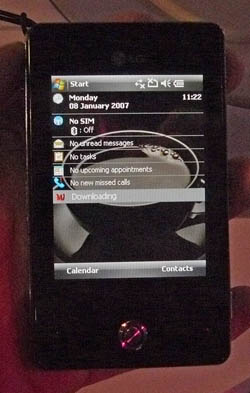 Apparently an LG representative has gone on record as stating it would be trivial to swap out GSM silicon for CDMA which would make Sprint warm to a hookup. The same rep continued with LG will be doing seamless handoffs between WiMAX and GSM/CDMA networks. This will be a fairly critical feature as XOHM builds out, one that could take many years to accomplish.
Source — gearlog
Subscribe to the Phones Review Newsletter (free) for email updates and news, just enter your email CLICK HERE