Mio Technology showcase two new concepts at CES 08
At this year's CES Mio Technology showcased two new concept products, a dual sided navigation phone and a super connected portable navigation system. This new connected PDN is just 13mm deep, and designed with a flat panel touch-screen display, and has a SIM card slot which allows not only calling but also has a data capacity for POI and local information searching.
All this now means is Mio's local search function, available on current handsets via the handset's connectivity with Bluetooth, makes POI searching totally open ended. This means the user can search for any kind of service within any area and simply click through to begin navigating to that particular service.
Mio Technology's dual sided navigation phone concept is claimed to bring two devices within a single package being one side a touch-screen for multimedia or GPS while on the other side is a more traditional phone keypad. Unfortunately as yet both devices are unavailable, and no launch date or price hinted at, but if we find out we will let you know.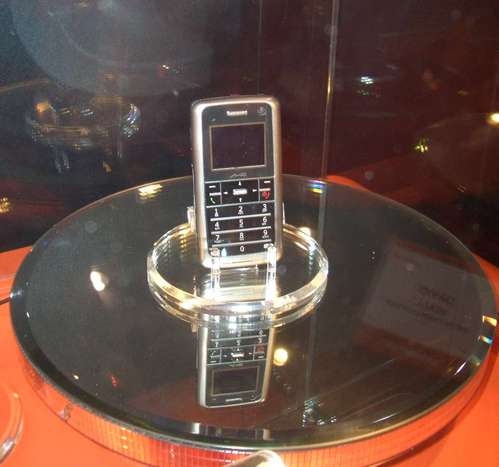 Source — Pocket-lint
Subscribe to the Phones Review Newsletter (free) for email updates and news, just enter your email CLICK HERE