Nokia 5310 red mobile phone with offer of a Dell Laptop
This is the 5310 XpressMusic mobile from Nokia with a very distinctive design which tells you it's a great music player. Its casing it constructed in aluminium which contains delicate key that control your music. The Nokia 5310 XpressMusic weighs just 71 grams yet houses and abundance of great features along with expandable memory storage.
The 5310 XpressMusic also has Bluetooth connectivity and a dedicated audio chip, and all encompassed in just a 9.9mm thick handset and also has an FM radio and 2 megapixel camera making the Nokia 5310 XpressMusic an all round entertainment phone.
The Carphone Warehouse has the Nokia 5310 on offer with Orange on a tariff of Panther – £45 — Text 18 months, 900 minutes and unlimited texts per month, Orange Wednesdays, Magic Number, Free Nokia 5310 handset in red, and a FREE Dell Laptop.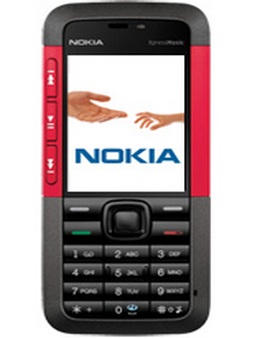 WAP
Bluetooth
Faster data with GPRS
Works in USA (Tri-band)
Camera phone
FM Radio
Music player
Polyphonic ringtones
Colour screen
Picture messaging
Speakerphone
Vibrating alert
To purchase or view further information on the Nokia 5310 mobile please visit the Carphone Warehouse
Subscribe to the Phones Review Newsletter (free) for email updates and news, just enter your email CLICK HERE