Samsung launches the Samsung SGH-F490 at CES Las Vegas
On the last day of CES 2008 Samsung launched its newest mobile phone, the Samsung SGH-F490, a stunning black mobile with a 3.2 touch-screen display, 130MB onboard storage, 5 megapixel camera and 3.5mm headphone jack. However, the SGH-F490 will only have a low tri-band EDGE/GSM radio along with HSPDA in Europe only band, and measures 115 x 53.5 x 11.8mm.
The saving grace of the Samsung SGH-F490 is that it comes fitted with Samsung's award winning Croix interface, however it is yet unknown if the F490 is using the fake haptic feedback system as on the Samsung F700. The F490 should launch sometime in February at approximately $780. Looks pretty in the image though.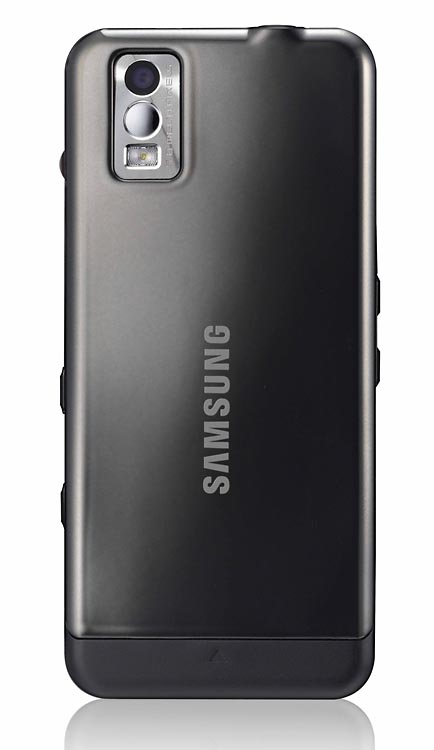 Source — Mobile Burn
Subscribe to the Phones Review Newsletter (free) for email updates and news, just enter your email CLICK HERE