Xing Bao N98 uses Nokia and iPhone copy cat
Here is the N98 Xing Bao, obviously leaning on Nokia for naming while tilting towards the iPhone for similar looks and feel. The Chinese Xing Bao N98 has two display screens one front and one rear, the front being a touch-screen at 3 inches, while the rear has a smaller 1.2 inch screen with keypad, and even an Apple logo.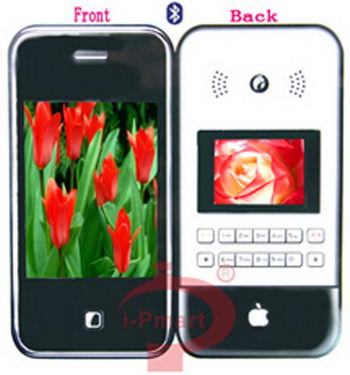 Spec wise the Xing Bao N98 comes with handwriting input support, 1.3 megapixel camera, microSD slot, dual-band GSM radio, and Bluetooth, and as with most thing from China cost little at about $180.00.
Source — uberphones
Subscribe to the Phones Review Newsletter (free) for email updates and news, just enter your email CLICK HERE