Sony Ericsson W660i mobile phone with free Nintendo DS Lite
The Sony Ericsson W660i is a Walkman mobile phone with 3G capability, and is of a candy-bar design; it features the latest Walkman music player software, and a 2 megapixel camera along with expandable memory, and Bluetooth support.With the 3G connection you receive NetFront web browser giving you a great display of most web pages, and there is also RSS feed support; virtually everything you need to keep you connected. The Sony Ericsson W660i measures 102 x 46 x 14.5mm and weighs 93g.
The Link is offering the Sony Ericsson W660i on the 3 network with a tariff of Mix and Match 1100 – £27 — 18 months, 1100 minutes and 1100 texts per month, a FREE Sony Ericsson W660i handset along with a FREE Nintendo DS Lite ad 2 games.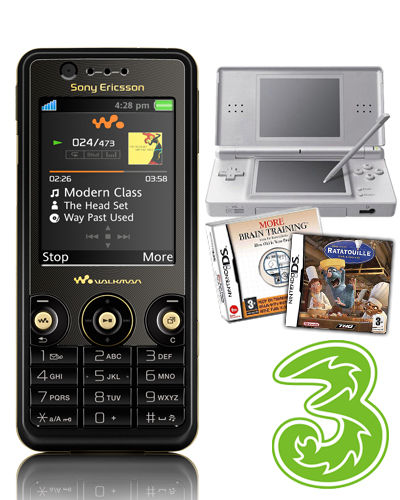 · Voice recognition
· Voice recording
· Video recording
· Tri-band
· Bluetooth 2.0
Receive free next day delivery when you purchase the Sony Ericsson W660i mobile phone.
For further information on this superb offer on the Sony Ericsson W660i and other great deals please visit The Link.
Subscribe to the Phones Review Newsletter (free) for email updates and news, just enter your email CLICK HERE