The Sony Ericsson W910i mobile phone on T-Mobile
Here we have the sleek compact Sony Ericsson W910i Walkman phone; a slim slider design crammed with superb features such as Shaker which allows the user to shuffle through their music tracks via just shaking the handset, and Sens-Me software which selects tunes to suit your mood.
The Sony Ericsson W910i will hold around 960 music tracks and has an expandable memory up to 4GB's, and you can download music direct to the W910i using Sony Ericsson's Mobile Jukebox. You will also find the W910i has HSDPA and a 2 megapixel camera.
The Sony Ericsson W910i is available at The Link on T-Mobile with a great tariff of Flex Web 'N' Walk – £35 — 18 months, 900 minutes and 1800 texts per month, and a FREE Sony Ericsson W910i handset.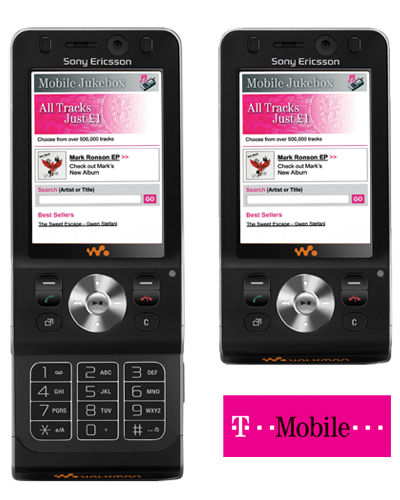 ·         WAP 2.0
·         Quad-band
·         Voice recognition
·         MP3 player
·         Weight: 86g
Receive free next day delivery when you purchase the Sony Ericsson W910i mobile phone.
For further information on this superb offer on the Sony Ericsson W910i and other great deals please visit The Link.
Subscribe to the Phones Review Newsletter (free) for email updates and news, just enter your email CLICK HERE