The LG KE850 Prada mobile phone at The Link with cash back offer
Stylish design from style icon Prada combined with the great technology of LG and the result is the LG Ke850 Prada mobile phone; the first mobile phone to be totally touch-screen operated. The LG KE850 Prada has a large display touch-screen, a 2 megapixel camera, a host of PIM options, and a superb multimedia player.
You can get the fashionable LG KE850 Prada mobile phone at The Link who have it available on several networks and tariffs, one of which is the Orange Network on Panther – £45 — 18 months, 900 minutes and 3000 texts per month, 8 month's half price line rental via cash back of £180, and a FREE LG KE850 Prada handset.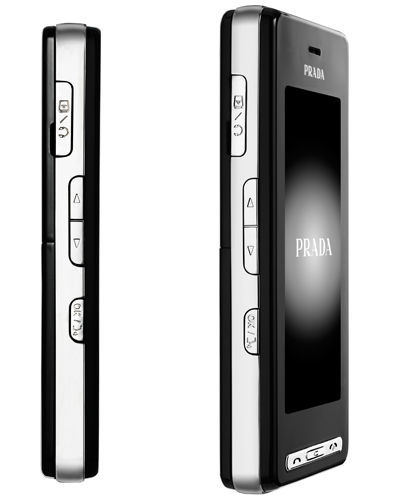 ·         FM Radio
·         Tri-band
·         MicroSD
·         WAP 2.0
·         Weight: 85g
·         MP3 player
Receive free next day delivery when you purchase the LG KE850 Prada mobile phone.
For further information on this superb offer on the LG KE850 Prada and other great deals please visit The Link.
Subscribe to the Phones Review Newsletter (free) for email updates and news, just enter your email CLICK HERE