HTC S730 hands on review: This phone is not discrete
The HTC S730 gets previewed or better known as a full hands on review from Tracy and Matt's Blog, so we would like to say thanks in advance. The Vox and Libra apparently are being looked into seeing as they have been overlooked in the US market, and being that these phones are pretty good on the scale of things.
Yes a sliding QWERTY WinMo Standard form factor that remains largely unique to HTC, the HTC S730 does indeed succeed the Vox because the S730 has 3G and apparently a better keyboard.
Tracy and Matt gave this phone the once over saying basically that the HTC S730 is fatter than the Vox which could be a potential problem if you are looking for a mobile device that is discrete, the battery life is also weak and normally drains low by the end of one days use.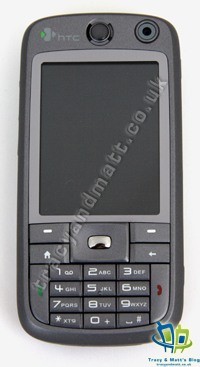 Now if you want to look at a bright side this is a good phone considering it has 3G and Windows Mobile 6 Standard.
Source — pocketnow.com
Get Phones Review delivered by email for news updates — Get our newsletter