HTC Touch Dual Windows Mobile Phone, can it be improved
In June HTC launched the original Touch, and they beat Apple to the launch of a small factor touch-screen mobile phone by a few months. So now HTC have launched the Touch Dual, same sort of size device but with a slide out keypad, but as yet is only available through Orange.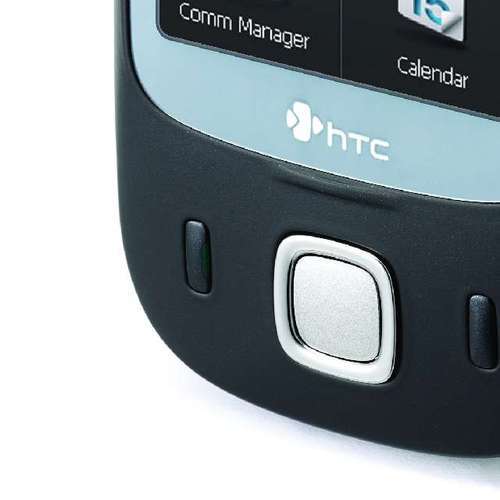 The Touch Dual is similar to the original however if you actually place them side by side, the Touch Dual is a millimetre or two thicker, slightly longer and a bit narrower, the extra thickness is to accommodate the keypad. The 4-way rocker pad and selection button are still on the front, just below the screen along with other buttons, and the camera button is found on the side along with call volume and device volume.
All you need to do is push the top half of the mobile phone up and the keypad slimly slides out ready for use, and in doing so it calls up actions on the screen. Should you wish not to choose one of the on-screen actions within a few seconds the display turns to the normal Windows 6 Today screen.
At the moment Orange have a 16 key version, however HTC have announced both a 16 key and 20 key version of the Touch Dual; the keys however are a little on the small side for using at speed. There are the standard 0 — 9 keys plus the # keys, and you will also find 4 largish keys at the edges which offer shortcuts to stuff like email and the web.
The HTC Touch Dual also has a second camera for video calls while the back has a 2 megapixel camera too for standard still and videos. HTC have also enhanced their today plug and now offer 4 tabs, and the touchflo remains ease to use in day to day use. You will find the Touch Dual has been upgraded from Tri-band GSM to full HSDPA enabled 3G but in doing so they have lost Wi-Fi. T also has been given an upgraded processor to a Qualcomm 7200 at 400 Mhz, while the Ram has been increased from 64MB to 128MB.
Inside the box should you purchase the HTC Touch Dual you will find a handy USB lead for synchronising with your PC and charging the phone along with USB headphones including microphone, although no free memory card to use in the devices microSD slot. 
Source — Pocket-lint
Subscribe to the Phones Review Newsletter (free) for email updates and news, just enter your email CLICK HERE