O2 XDA Stellar Silver mobile phone available at Carphone Warehouse
With the O2 XDA Stellar mobile you get the superb convenience of a computer but all neatly packed into a mobile phone sized handset, it's a slide style phone with a QWERTI keyboard. When you tilt the screen you will be ready to access email, document editing and web browsing, and not only does the XDA Stellar have the latest Microsoft Windows Mobile it also has 3G, and Wi-Fi.You will also note that there is a great 3 megapixel camera along with a superb music player, and there is also GPS with quad-band international coverage along will all the functions you'd expect from a powerful PDA.
You can acquire the O2 XDA Stellar mobile phone from the Carphone Warehouse on O2 – £25 — 18 months, 200 minutes and 200 texts per month, 100KB inclusive web browsing, and FREE one month's insurance.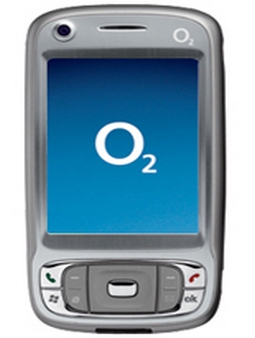 Bluetooth
Camera phone
Faster data with GPRS
Music player
3G
Vibrating alert
Speakerphone
Want to view further information or to purchase O2 XDA Stellar Silver mobile phone the please visit the Carphone Warehouse
Subscribe to the Phones Review Newsletter (free) for email updates and news, just enter your email CLICK HERE