AT&T to bring iPhone to corporate and business users – goes enterprise on 21st Jan.
AT&T are preparing to officially bring Apple's iPhone to the corporate sector; a BGR tipster ha intimated by 21st January the iPhone will be offered to corporate and business customers, and all discounts in association with corporate and business will still be valid.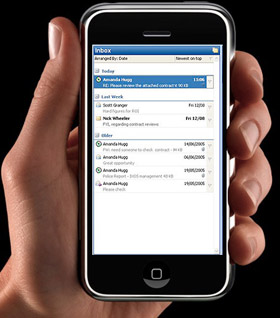 Apparently, corporate and business customers requiring the iPhone in their enterprise environment will require a special activation process before the iPhone can be activated through iTunes.
This move leaves it still unclear if AT&T's corporate stable marks AT&T and Apple's intent to bring Microsoft Outlook Exchange support to the Apple iPhone, and there is no native support for Microsoft Outlook Exchange on the iPhone, however maybe the US iPhone team are working to integrate Outlook into the Apple iPhone.
Source — BGR
Subscribe to the Phones Review Newsletter (free) for email updates and news, just enter your email CLICK HERE