Nokia N-Gage First Access for N81 users, cool wave of mobile play
The all new and delayed revamped Nokia N-Gage client is not ready for you just yet, but there is the First Access preview service, oh yes it has finally been launched and this new Nokia N-Gage First Access service is great for Nokia N81 users.
The service introduces a full suite of social gaming tools which is officially compatible and limited to N81s at the moment.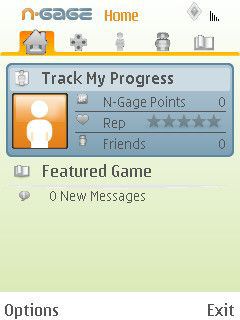 At the moment there is a small social circle and will let users download a few game demos, Nokia have promised however that the service will evolve and will definitely expand as it bumps up for a full scale release.
So all we have to say to you is, do not get down in the dumps because of the small community. Just to let you know if you download this now and play games, do not get to involved because all the scores you have clocked up will be wiped clean when the full version comes.
Source — All About Symbian via n-gage