Apple iPhone 16GB coming soon, when will it be released though?
There are many rumours flying around of the Apple iPhone 16GB and going by the picture shown below it all seems pretty real to me. There is no doubt in my mind that there will be a 16GB version of the iPhone, the only question is "When will it be released?
The picture below clearly shows the capacity within, some people have already noticed the phone in the AT&T Wireless inventory which is not listed as stock and some are saying that there will be a release within the next week or two.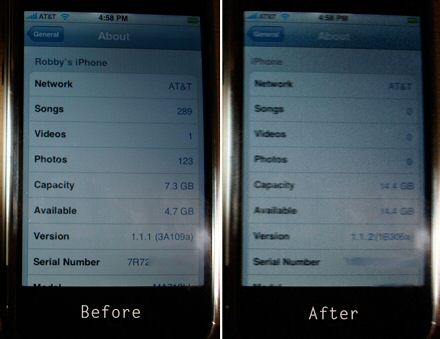 For now we will go on what we have seen over at Mac Rumors, so Apple are we going to get the presence of the 16GB iPhone monster?
UPDATE – You can buy right now from O2