Have an iPhone v1.1.3 now unlock it to accept any SIM card
Now that the new anySIM v1.3 for the iPhone is available maybe you are wondering, or even struggling with unlocking your iPhone v 1.1.3, if so here is a brief explanation.
First you need to make sure the iPhone has baseband 4.03.13_G firmware, you can find this out by going to settings — general — about — modem firmware.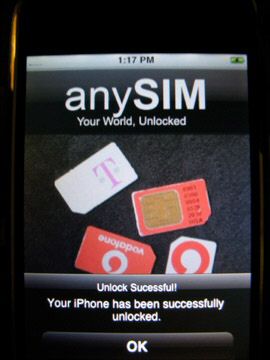 Next, verify you're running the bootloader version 3.9 and now 4.6. However if you are not too sure about this you can check your serial numer and if you find 745 or lower then you probably have the 3.9 bootloader. If you have 745 or higher you'll need to check your bootloader version, so do you do that?
Ok, load up the installer app and add installer.iclarified.com to source your list. Next install baseband info, find the BBinfo app on your home screen and run it; remember you are searching for Bootloader Version 3.9, but if you see 4.6 then you probably can't unlock the iPhone.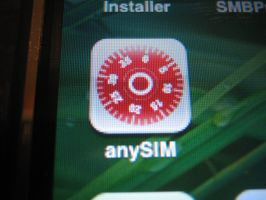 For further full steps in unlocking your iPhone just follow the source.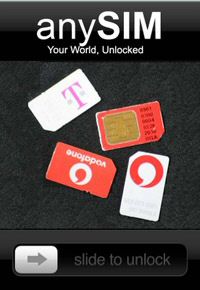 Source intomobile