Attack now: Google Android software platform on mobile handsets debuts at MWC
We all know that when it comes to Google Android everyone is on the edge of their seat, that's why we call it "Google Attacks". Everyone is right up there when it comes to showing off their own take on the first official Google Android phones at MWC, like for example Texas Instruments, ARM, Qualcomm and even Marvell and that is just a few of them.
So they want to impress us with Android handsets, but will we be excited is the question? Google are hoping that Android will become the most dominant OS for many mobile phones of the future and with Android set to improve the internet for phone users we cannot see why not.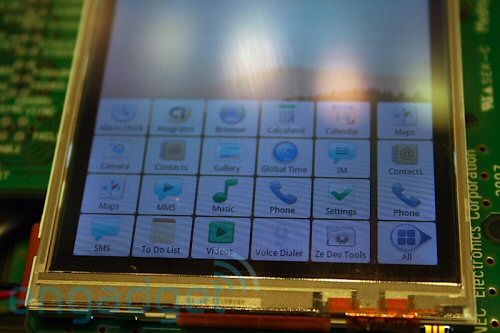 We will possibly see the first Android handset on sale some time later in the year, the demo according to Engadget to demo the Operating System on an OMAP 3430 at 500 MHz; the interface is really quick and rather glorious as they put it.
They did not have any internet connectivity on it, but they were able to have a sneak peek at various applications which you can see here.
What we want to know is "Will all this make the internet on mobile phones something for the better?
Source — product-reviews