Near-console game play on mobile phones via Zeemote JS1
The same team who created the first force feedback joystick for PC gaming has created the patented Zeemote JS1 which is supposed to bring near-console game play to mobile gaming on handsets, and wirelessly via Bluetooth technology.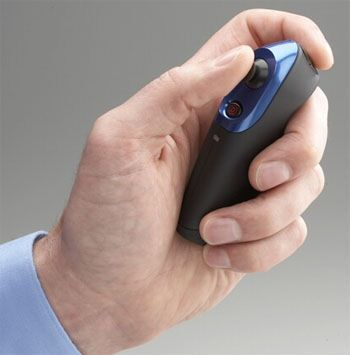 Rumor has it that major game publishers such as SEDA Mobile, Eidos, Fishlabs, and Finblade have already made several of their games Zeemote ready, games such as Lara Croft Tomb Raider, and Sonic the Hedgehog. What's more is that Finblade has apparently already produced the first 2-player game called Fireworks, which has been designed especially for use with the Zeemote JS1 controller.
Source – intomobile