Sony Ericsson announce two new HSPA ExpressCards, one has GPS receiver
Just so you all know Sony Ericsson push out mobile phones but their latest announcement is that they have also announced two new HSPA ExpressCards which are the first products for the Swedish/Japanese Company.
The two cards are called the EC400 and EC400g and are both HSPA compatible, they will both give you up to 7.2 Mb/s download plus 2.0 Mb/s upload speeds.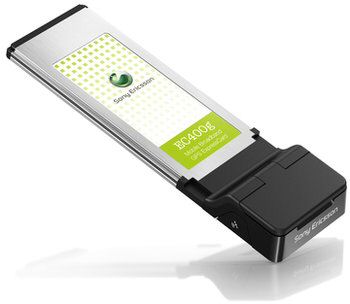 There is a slight difference between the two and that is the EC400g has a built in GPS receiver. These will be available as of middle 2008. For the full press release details please visit here.