Samsung i200 the very cheap Microsoft Windows mobile phone
If you are looking for a very cheap mobile phone with Windows, then we say keep your eyes open for the Samsung i200 or also known as the SGH-i200 smartphone.
The Samsung i200 was on display at the Microsoft booth at 3GSM and is rumoured to have 3G connectivity with Windows Mobile 6.0 Standard and with an impressive low price tag of only $290 (About 200 Euro).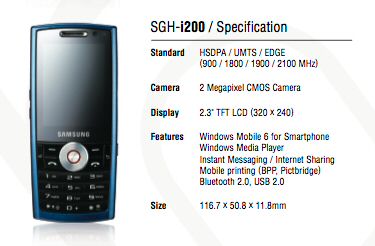 Some features included are as said 3G connectivity, Windows Mobile 6.0 Standard, 2 Megapixel camera plus microSD memory expansion slot. There will also be a 2.3 inch QVGA resolution display.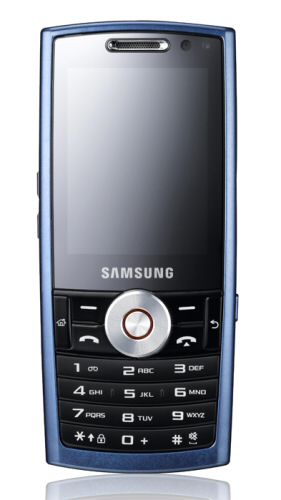 The Samsung i200 is expected to be out this spring, but there is no exact price of the price just an estimate. We can see this phone doing ok for those who have not got money to waste.
We will keep you posted on full specs.
Source — unwired — mobile review