The Xmas 08 battle for mobile UK sales begins
Apparently, with Christmas 07 just out the door, the battle plans for the mobile handset assault on Christmas 08 is being drawn up in regards to which prepay device may come top. Supermarket chain reps have attended the Mobile World Congress, and experts are stating that the sales hot point this year will be the 5 megapixel camera device much like the Nokia N95, which will fall somewhere within the £80-£100 bracket.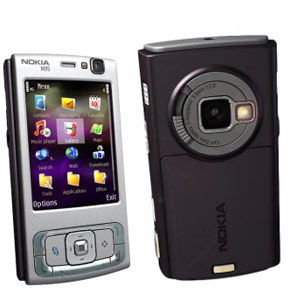 Obviously the big players in the Christmas mobile massacre for top sales are Nokia, Sony Ericsson, LG and Samsung all will have established mobile phones in circulation, but it won't rule out any new devices jumping into the market.
The major players in the supermarkets are obviously Tesco and Sainsbury's, and it would be expected for them to have reps at the MWC striking deals for next Xmas; oh, and don't forget of course the other major distributing chain Argos, they too will be a pivotal retailer as vendors are concerned.
So it will be interesting to watch and see if the big 5 megapixel camera phones are indeed the big seller at Christmas 08. As they say the long term plans are laid out months before the battle commences; and I'm sure as it gets closer the battle will become more intense.
Source – mobiletoday