Samsung building two Google branded Android phones, coming later this year
We all love good news and the latest is from Robert X. Cringely, they are saying that Samsung are not only readying one Google branded Android based phones but in fact two of them.
Even better news is that one will be ready this September with the second model following shortly after in December Christmas time; the question is "Do you believe what this tipster has said?
Apparently these phones will not be branded or labelled Samsung but rather released as Google-branded gPhones, the model that will be released in the fall will obviously be the higher end model which some say looks like the BlackBerry Pearl but with this model having keyboard and a flip screen.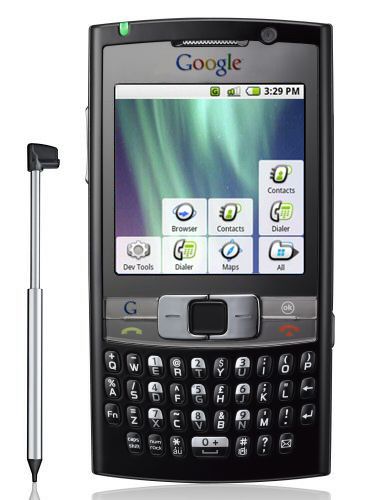 The second model of this phone will be the cheaper model at around $100 or less, on a personal note from us would have to be that this is all speculation and it is only time that will tell if all is true, but then they do say speculation keeps the heart growing fonder.
Source — IntoMobile via I, Cringely