Samsung i780 for retail in Europe but will price entice?
The Samsung i780 or SGH-i780 call it what you may is now getting its long awaited European launch and not only that it will be supported by Orange and Telefonica, the Windows Mobile 6 Professional mobile phone will also come along with unlocked and unsubsidized version that should be coming to Europe in retail stores across our continent.
Ok we will not bore you too much so shall we get to the pricing my lovely's, the price will be around about €549, which personally is a little expensive but it does come with 320 x 320 display, HSDPA, optical joystick for navigation and WiFi, oh yes we said WiFi.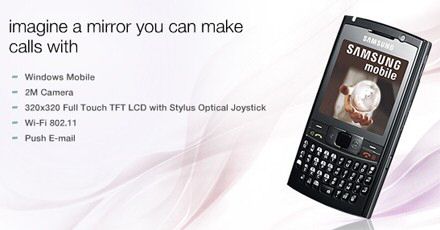 We have to ask you, "Does the price get your approval considering the specs?
Source – the::unwired via Samsung Mobile