Customise your iPhone with Plasma TiAIN coat
The latest craze… is to stealthify your Apple iPhone handset so it looks the Biz all sleek and ultra sexy. Gorgeous plasma deposited TiAIN/TiN coating to spruce up your handset is now available to users. All you need to do is send you iPhone along with $299.00 to Gigapascal who will apply the TiAIN/TiN Â via plasma bath to your iPhone and then returning it to you.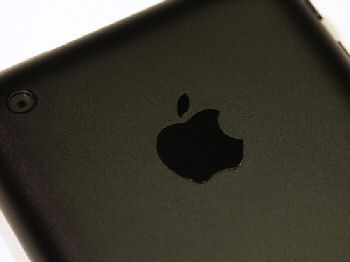 Gigapascal offer the choice of either TiAIN coating which is sexy shiny gloss black, or TiN coating a raunchy shiny gold applied to you iPhone Apple logo on the rear of the iPhone, along with a similar choice for the front bezel.
Now yes, $299.00 is a tidy sum to splash out but it's so much cheaper than say adding diamonds rubies and emeralds right? 
Source – gigapascal