The KF750 KF300 KF240 handsets by LG all leaked
It appears LG kept back a few new handsets while at the Mobile World Congress in Barcelona; info recently leaked reveals LG has three new fashion mobile handsets under the KF label. According to reports from unwired.com LG will be revealing the LG KF750, LG KF300, and the LG KF240 when at CeBIT telecommunications and IT show next week in Germany.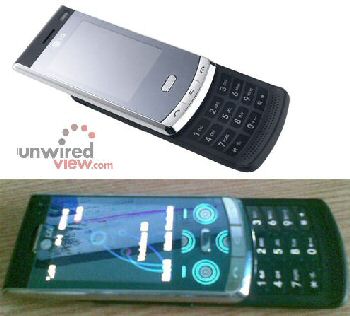 So what do we know of these new handsets from LG? Well the LG KF750 is codenamed Libra, is high-end, a slider with a combination of LG KF510 and LG KF600 touchpad navigation solutions. It is 3G enabled with a 5 megapixel camera, QVGA display, video calls camera, microSD slot, and 16MB internal memory.
Next up we have the LG KF240, this one will be immeadiately available in China, several other Asian countries, Latin American, and will then later on become available in Europe and CIS. The LG KF240 sports a 2 megapixel camera, is music orientated with a fashionable design but as yet no images are available.
Finally the LG KF300, well we know it is coming but unfortunately details are scarce with this one, but as soon as we have something we'll keep you informed.
Source — gsmarena