New Windows Mobile Trojan warning InfoJack Trojan
McAfee has announced they have found a new Windows Mobile Trojan; InfoJack Trojan as it's called is out in the wild and capable of infecting Windows Mobile smartphones which are unprotected. InfoJack creeps in via downloading an infected app or if you use an infected memory card.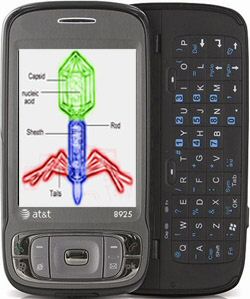 InfoJack Trojan will disable Windows Mobile security allowing unsigned apps to be installed resulting in leaving the handset open to further infection. Furthermore InfoJack reports any sensitive info back to the malware's author, hence the name infoJack because in essence it jacks your info.
InfoJack will also copy itself straight into the memory and the memory card as well so if you locate Infojack and delete it will still be hidden somewhere else. This Trojan has been circulated via Chinese downloads of Google Maps, games, and apps for stock trading. The Chinese authorities have closed down the author's website, however this doesn't mean Windows Mobile is in the clear, so get thinking about installing an anti-virus app if you don't have one!
Source — channel register