Apple iPhone games on SDK more coming
Apple's iPhone SDK has given new life to the iPhone application more so in the games area. Apparently Namco Games is reporting they are making several iPhone games such as PacMan and Galaga, and they be utilising the iPhone's touch-screen.
Even more, this time Popcap Games has said they too are working on converting some of their games such as Zuma and Peggle to utilise the iPhone's features. And reportedly, THQ are again also working on Apple iPhone new licensed games which again will utilise innovative user interface.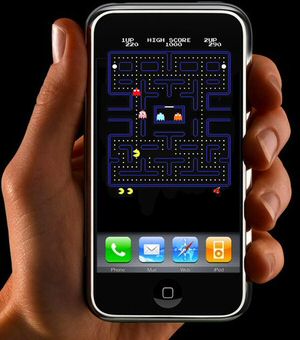 While with Gameloft, Artificial Life, EA, Freeverse and many more companies all working on mobile games for the iPhone, iPhone gamers are going to be overjoyed and certainly won't be boring.
Source — blog.wired