Poster for Sony Ericsson K850 spotted in wild
There have been a few conflicting whispers concerning Sony Ericsson's K850 handset, whispers that it may have just been dropped from AT&T's roadmap the reason is because it missed its launch window. However this poster which was spotted in an actual location rather than in an AT&T workshop.
This gives reason to believe the Sony Ericsson K850 is maybe still in the works.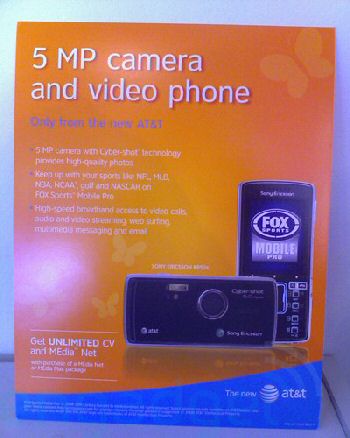 Update: Apparently several sources at AT&T stores are saying they have been ordered by corporate bigwigs to trash all Sony Ericsson K850 promo material. This doesn't bode well for the K850 so maybe it has indeed been abandoned, which is a shame for both AT&T and Sony Ericsson presence in North America.
Source — engadgetmobile