10 million 3G iPhones ordered by Apple
Everyone expects a 3G version of Apple's iPhone sooner or later, and all mostly wonder when the second gen model will eventually arrive. Many expect a launch in 2008, maybe around May or even the Apple iPhone anniversary in June, both of these months have been speculated.
Ken Dulaney, analyst for Gartner and resident iPhone expert reckons that according to rumours, he has "become aware of in Asia" is that Apple has already placed orders for a staggering 10,000,000 3G iPhone handsets, which may suggest a possible launch could be sooner than expected.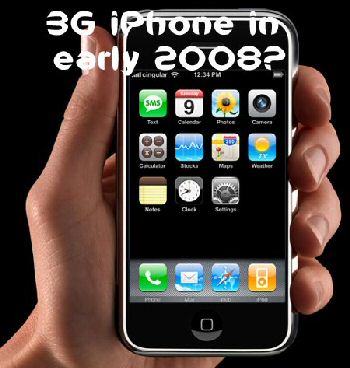 Dulaney, in an interview with iPod Observer suggested that the 3G version could boast an OLED screen. Not a solid rumour, but a logical interpretation that it would save energy that a energy sapping 3G chip would suck up. Still all whispers and rumours at present, but should we hear anything more we'll keep you informed.
Source — iPod observer