PAYG mobile broadband dongle cost cut by 3
Fancy some cut price mobile broadband? 3 is offering what it believes is its most competitive deal for PAYG mobile broadband handset customers, they are making their USB modems available at a cut price of £69.99 rather than the usual £100. This new retail offering for Pay As You GO USB modems, or "dongles" as 3 calls them is being introduced this week, and will mean 3 is the only mobile operator to offer a deal like this.
Current PAYG price plan users will be able to get a 1GB data allowance with a £10.00 add-on, 3GB for £15.00, and 7GB for £25.00 add-on with each add-on lasting 30 days. 3 state their package provides customers with up to 100 hrs web surfing, 100 2 minute video downloads, 200 music tracks and 2000 plain text emails.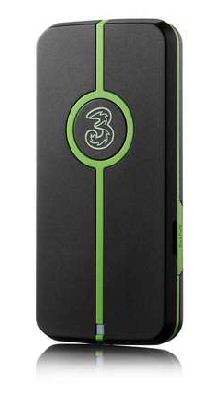 Source — pocket-lint