FlyTunes up their channels to in excess of 160
FlyTunes has apparently triples their channel offerings now going from 50 to over a staggering 160 cahnnels which cover a braod range of stuff like talk, sport, local weather, sports, and local weather. Now while Apple iPhone users are somewhat reluctant to changes to this new service should now be convinced to at least try it out.
FlyTunes' new channels include highly rated Radio Paradise, RauteMusik.fm, SmoothJazz.com, with 53 more music channels via 181.fm. Talk channels added by FlyTunes TheScore.com, NPR, and local weather via the top 15 US markets. Just out of interest, the average FlyTunes iPhone user listens to approximately 8 hours a month according to Comscore, which is actually quadruple the amount the average YouTube user uses per month.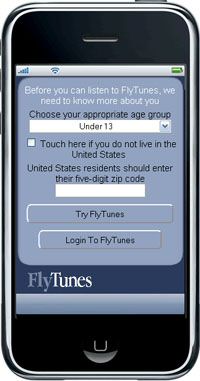 Source — intomobile