Vodafone gains Samsung F490 mobile phone
It seems the stylish QWERTY slider the Samsung F700 isn't enough to keep Vodafone happy, they wanted more and so Samsung stepped up to the plate and gave them more; they gave Vodafone the Samsung F490 handset, which is almost an F700 but minus the keyboard.
The Samsung F490 does incorporate a better standard camera at 5 megapixels along with the standard pack of mobile goodies one expects such as, Croix UI, HSDPA, stereo Bluetooth, and microSD slot. Vodafone offers the Samsung F490 free with a £30.00 monthly contract with a 50% discount for the first three months, which means £15.00 for 3 months, got to be a good deal.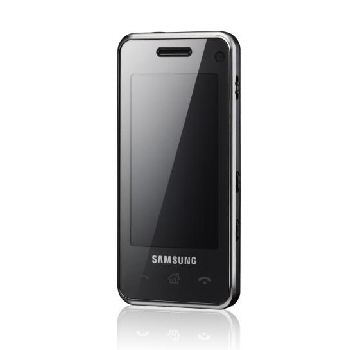 Source — engadgetmobile