Luxury Red Grain Apple iPhone by Goldstriker
Want your Apple iPhone to look the Biz? Then take a look at Goldstriker's range, they keep pushing various luxury enhanced Apple iPhones; that is as long as your bank account can stand the pace.
Here we see a Stuart Hughes designed beautiful red grain leather Apple iPhone version with 24ct gold trim and motif; with it being limited to only 250 handsets so could become quite a collector's item. Goldstriler's red grain Apple iPhone comes out end of April, and will set you back a hefty $1,800. Goldstriker will also be releasing other versions of Apple's iPhone in black, ivory and more.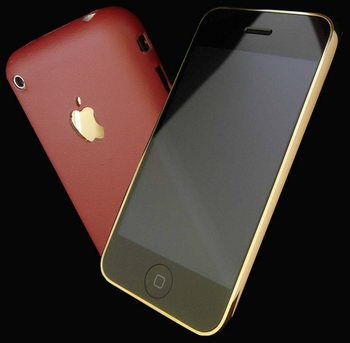 Source – textually