Nike+ Technology coming to the Apple iPhone
Last time Nike and Apple teamed up we gained the Nike+ SportKit monitor which was exclusive to Apple's iPod Nano music player. So now it seems Apple and Nike are to team up once again and expecting to bring workout tracking Nike+ technology to the Apple iPhone and the Apple iPod Touch.
With Samsung's teaming with Adidas and bringing out the Samsung F110 Adidas Fitness Phone with miCoach training software, it is hardly surprising that Apple wished to re-team with Nike to gain Nike+ technology for its iPhone handset.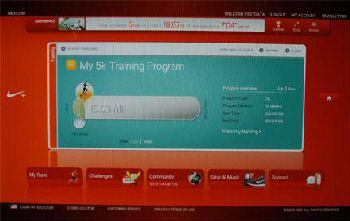 Apparently there are also whispers that an iPhone compatible handset with Nike+ could possible allow on-the-fly updating of workout logs over 3G and WiFi where available. At present current Nike+ owners need to dock their iPod Nano with their PC/laptop to upload workout info, however white the Apple iPhone the future could easily mean true wireless workout tracking.
Source — stuff.tv — via – intomobile