First images of the Samsung i900 mobile phone
Tele-Vision in Norway, GSM Helpdesk Netherlands has made available the first images of the Samsung i900 mobile handset. The Samsung i900 is of a candy-bar design and measures 112 x 56 x 13 millimetres, with a large touch-screen with a resolution of 240 x 320 pixels.
The Samsung i900 also offers a 5 megapixel camera, UMTS support, WiFi b/g support for superfast internet connectivity, and runs on the Windows Mobile 6.1 OS; also the i900 has integrated GPS receiver, and expandable memory up to 8GB.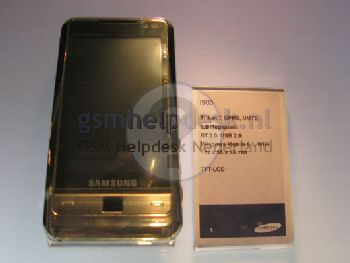 Source — gsmhelpdesk