Samsung L870 mobile phone online at Tele-Vision
At Tele-Vision fair in Norway which is running today and tomorrow, Samsung presents their new mobile handset the Samsung L870 which apparently has never before been shown. The L870 handset measures 102 x 50 x 13.5 millimetres which makes it a relatively compact mobile phone.
The Samsung L870 is a slider design quad-band with UMTS and GPRS support, multimedia player, QVGA TFT display, FM radio tuner, Bluetooth, USB 2.0, 3.0 megapixel camera, and runs on the Symbian S60 operating system.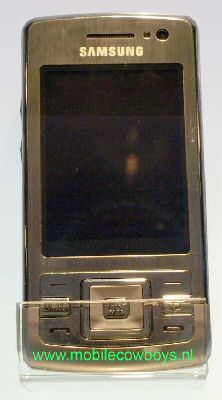 Source — mobilecowboys