Samsung U800 mobile phone gets aired
On the Norwegian stock exchange, TeleVision showed off the latest mobile handset in the Samsung Ultra Series, the Samsung U800; a candy-bar design handset with quad-band UMTS, and full metal casing.
The Samsung U800 is a slim 10 millimetres, and features a 3.2 megapixel camera, FM tuner, and MP3 player to give the user all-round multimedia entertainment. The Samsung U800 is apparently a new addition to the Soul family and is also Bluetooth enabled.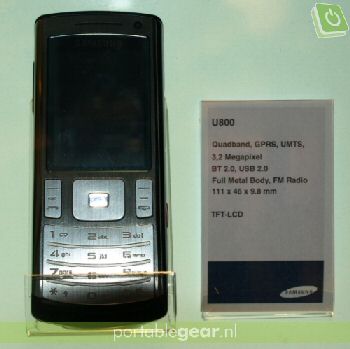 Source — portablegear