SFR to launch Modelabs MTV3.3 mobile phone
France's SRF announced that later this month it will launch a Modelabs sourced mobile handset which should appeal to the young generation and those young at heart. With the MTV3.3 slider designs handset it gives away a target demo which has an abundance of MTV branding, and is the 2nd mobile device to be launched on SRF after the MTV3.0 touch-screen candy-bar design.
Featuring logos on the handset' packaging and shell, media, bundles MTV Cribs game, themes, and of course direct access to the network's video content. All know it talks a lot of power to stream video; well the MTV3.3 brings it home well thanks to its 3G radio. Probably the most attractive area of the MTV3.3 mobile handset package is the cost, which is only €49 that's roughly $77.00, and should be out come 23rd April in France.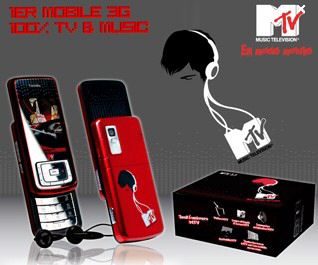 Source — moconews