Screen Rotation in new Nokia N95 8GB firmware v20.0.016
A new update in firmware for the Nokia N95 8BG handset v20.0.016 is now available, however only the European N95-2 is currently supported. Straight from Espoo the Nokia N95 8GB firmware includes built-in support for automatic screen rotation, a feature which the Apple iPhone has made so popular.
The screen rotation feature allows the user to enable or disable screen rotation if they so choose which means there really is no reason to not download and install the v20.0.016 firmware release for the Nokia N95 8GB handset. Although, if you use a Nokia N95 8GB NAM, the N95-4 you will need to wait a while.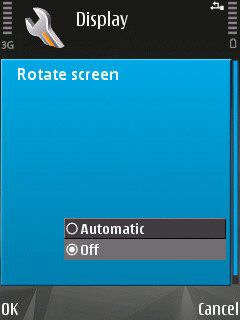 Source — allaboutsymbian