Next month Two DVB-T mobile phones launching by Vodafone Germany
Germany is one of the European countries ardently protesting against the EU's choice of DVB-H and the European Union's TV standard, and that is because it has already sunk a considerable amount of cash into T-DMB.
Vodafone Germany is however preparing to roll out a couple of handsets next month which just pull down plain DVB-T signals, which is generally the kind of signal destined for normal home TV's and not your everyday mobile handsets.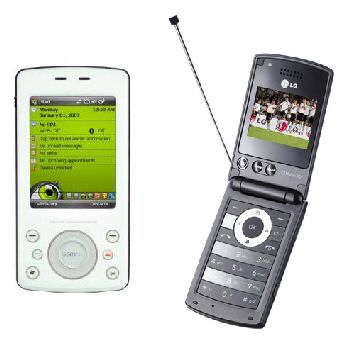 Ok so the mobiles in question are Windows Mobile powered, LG's HB620T clamshell, and the g-Smart t600 by Gigabyte. Price wise, both should be around €100 that's roughly $159 with a contract, and as we remember the t600 lacks 3G data, so who would really trade off fast data for TV that's just going to drain your battery?
Source — the::unwired