Belgium to gain unlocked Apple 3G iPhone
The rumour was that Italy would gain the next-gen Apple iPhone without carrier-lock or contract, well now it appears there is another rumour that the next destination to gain an unlocked Apple 3G iPhone could well be Belgium.
Apple appear to be open to differing business models for their iPhone and it looks like Apple has embraced the idea of offering the Apple iPhone as an unlocked version, and at a premium price. Reports coming from Belgian site Astel,be state Apple is considering bringing the Apple 3G iPhone to the three main Belgian wireless providers, BASE, Mobistar, and Proximus.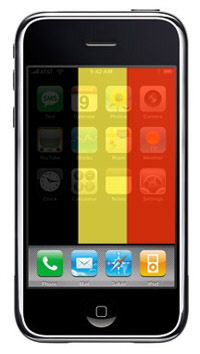 The mentioned carriers are apparently preparing specific iPhone wireless rate plants before the anticipated launch of Apple's next-gen iPhone handset. Mobistar is probably expecting a two month exclusivity window when it gains the 3G iPhone, and the other two carriers receiving the 3G iPhone by the end of the year. It is rumoured that somewhere in June will be the anticipated launch date.
Source — appleinsider