Sidekicks Gekko and Aspen handsets coming this summer from T-Mobile
Chasing directly after T-Mobile USA's launch of the anticipated Sidekick LX and Sidekick Slide there follows speculation that T-Mobile may possibly be two new Sidekicks sometime this summer. TmoNews has uncovered references to two Sidekick codenames, "Sidekick Aspen" and "SK Gekko" and that the "Aspen" is expected to launch on July 30th while the "Gekko" is slightly earlier on 27th July.
Any details on these two new Sidekicks are somewhat sketchy; however there is a distinct possibility T-Mobile will release a T-Mobile HotSpot@Home-compatible Sidekick. Another is of course they could launch new Sidekicks bearing limited edition designer artwork, but then again new Sidekicks could also be released with just a colour variation on the new-ish Sidekick LX and Slide.
It seems somewhat unlikely that T-Mobile would be releasing another two new Sidekicks so close to the LX and Slide, but then I guess anything is possible.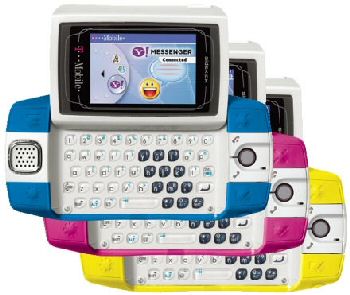 Source — tmonews