SlingPlayer Mobile updates to now support Nokia N95 8GB
Sling Media has just released updates to their SlingPlayer Mobile for all Windows Mobile which includes touch-screen and non-touch-screen handsets, along with Professional and Standard version as well as S60.
Following on the announcement from Sling Media, the SlingPlayer Mobile will be coming to UIQ, while SlingPlayer Mobile for Windows Mobile updates to version 1.6; S60 will update to the more fresh 1.1 release of SlingPlayer Mobile.
Also, Sling Media has now added support for the Nokia N95 8GB version to SlingPlayer's S60 official features list. These updates feature several revised channel logos, a few code tweaks, and improved video quality on some mobile handsets. To get hold of these update for the SlingPlayer see here.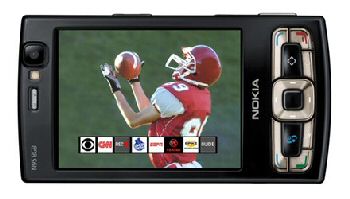 Source — engadgetmobile