May 9th to see BlackBerry Curve 8300 with Verizon
Earlier we said about the Samsung Glyde U940 mobile phone hitting the streets on 9th of May, well rumour has it, it won't be alone because Verizon is also going to release the BlackBerry Curve 8300 mobile handset at the same time.
The BlackBerry Curve 8300 was announced back during this year's CTIA, and features an EV-DO radio which allows the user to "push email" a lot faster, and you'll receive quicker web surfing and internet based services.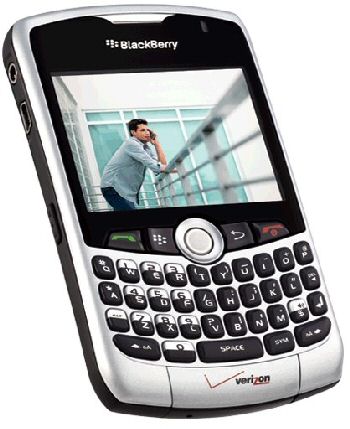 As for cost, well the BlackBerry Curve 8300 hits at about $269.99 after a $50.00 rebate on a 2 year new customer contract, and you could possibly save another $100.00 by signing up for "qualifying voice and data plan" when you purchase. However if you fancy the BlackBerry Curve 8300 without contract it's going to set you back a cool $439.99.
Source — unwiredview