Associated Press Optimise for the Apple iPhone
News giant Associated press is apparently optimising news for in excess of 100 of its member newspapers for the Apple iPhone. This new service is to deliver Associated press local, national and international news coverage to Apple iPhone handset users.
Also, iPhone users can expect a complete multimedia experience which will include video coverage and photo galleries along with interactive experiences that will have then sharing and rating with friends. Apparently reports are to be organised by ZIP code allowing it to be that much quicker to locate your local news items.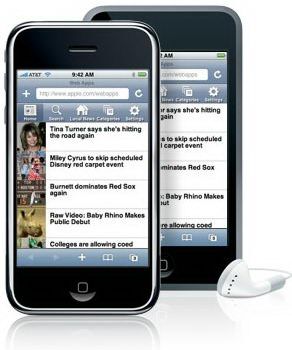 Fancy getting some Associated Press news coverage on your Apple iPhone? Just point your iPhone safari at apnews.com; oh and yes, the Apple iPod will also work with this Associated Press optimisation.
Source — yahoo