AT&T now has the Sony Ericsson Z750a mobile phone available
Two months from announcement to actually release it has taken for AT&T and Sony Ericsson to bring out the Sony Ericsson Z750a clamshell mobile handset. And while it was probably timing rather than any actual problems with supply one would have thought we'd have seen the Sony Ericsson Z750a released somewhat earlier.
Well as it is the first Sony Ericsson U.S. ready HADPA mobile handset can now be yours for the sum of $49.99 on a 2 year contract with a mail-in rebate. The Sony Ericsson Z750a will be available in a choice of three colours pink, purple, and grey; each incorporates a 2 megapixel camera, stereo Bluetooth A2DP, HSDPA support, memory stick micro slot, and a 2.2 inch QVGA display.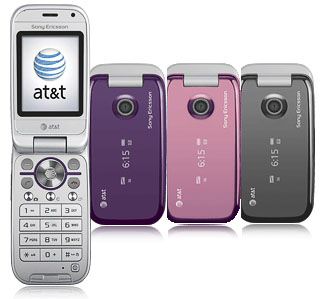 Source — phonescoop