UK gains Motorola Z10 exclusively via O2
Back in September last year we saw the Motorola Z10 on the O2 UK's "coming soon" pages, that was back when it was presumed Motorola would have the Z10 ready within a month, as it was that wasn't meant to be. So at this year's CTIA the Motorola Z10 was officially announced, and is only now becoming available.
O2 managed to strike an exclusive deal with Motorola for the video recording, editing slider style smartphone. While other specs of the so called "banana smartphone" are: UIQ 3.2 running on top of Symbian OS, 3.2 megapixel camera, Bluetooth, HSDPA supports and as expected to good old microSD expansion slot.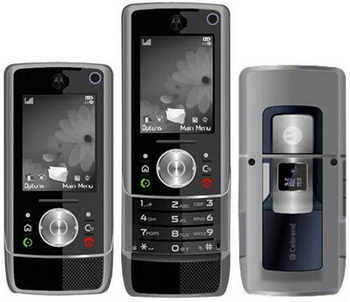 As an added bonus for buyers of the Motorola Z10, each will receive the Bourne Trilogy Movie Collection on a 1GB microSD card to view on their handset. However if you don't happen to be with O2, or for some reason don't wish to be, then the Motorola Z10 will also be hitting other UK networks after the limited launch exclusivity period expires.
Source — mobileburn