Motorola A1600 MOTOMING 2 passed by FCC
The FCC has just passed Motorola's A1600 MOTOMING 2 mobile handset, which is good news for those that want to have a Motorola clamshell design handset. Shame Motorola hasn't seen fit to let it go to the U.S. as well.
The Motorola A1600 MOTOMING 2 takes its predecessor the Motorola A1200 MING a step further with quad-band 850/900/1800/1900MHz GSM/EDE radio, along with alleged WiFi radio, and 3.2 megapixel camera, and all while keeping the MING characteristics see-through flip-phone style.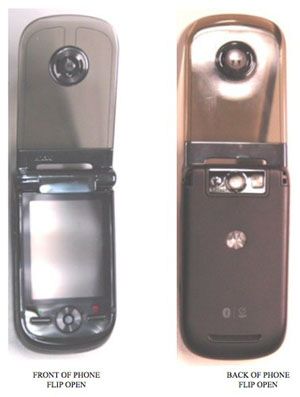 Motorola isn't intending to take the Motorola A1600 MOTOMING 2 to the States, so they won't be many floating around over there, but if you do happen to want one and maybe ship it into the States for yourself its good to know it will run on U.S. frequencies.
Q2 08 is the expected launch window for the Motorola A1600 MOTOMING 2, so shouldn't be too long before it becomes available via your favourite retailer.
Source — FCC