Nokia rumoured to be announcing E71 tomorrow
The word on the street is that Nokia is going to announce their long awaited E71 smartphone sometime tomorrow. The Nokia E71 mobile handset goes further than its predecessors the Nokia E61 and Nokia E61i, and whatever those two handsets lacked is now packed into the E71, apparently.
The Nokia E71 incorporates a full QWERTY keyboard, 3.2 megapixel camera, built-in GPS, smaller dimensions, a new version of Symbian S60 3.2, WiFi and HSPDA support, and more available RAM. The Nokia E71 could possibly be the best Nokia smartphone there's been as it combines a business friendly feel and appearance along with all the multimedia features of the Symbian S60 platform all crammed into a neat small mobile package. Let's hope this is one rumour that turns out to be right.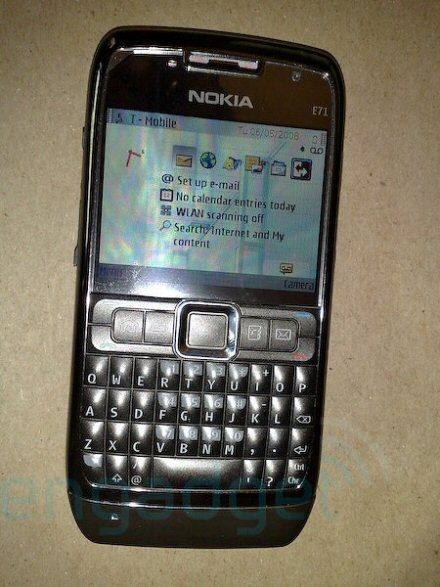 Source — unwiredview