The worlds first waterproof watch-phone the EP2502
A watch-phone is a watch-phone is a watch-phone but this particular watch-phone isn't only stylish and elegant looking it also has a twist, as the EP2502 is a waterproof watch-phone, and apparently the world's first waterproof watch-phone at that. (Doesn't mean you can make phone calls under water though).
The EP2502 waterproof watch-phone is apparently tri-band 900/1800/1900MHz GSM radio, 2 megapixel camera, OLED touch-screen, media player which allows you to watch movies, and of course the faithful old memory card slot. The official specs say the battery should give the user/wearer 3 hours talk and 160 hours standby time. So f you fancy owning one they become available on the 10th of May at a cost of $299.00.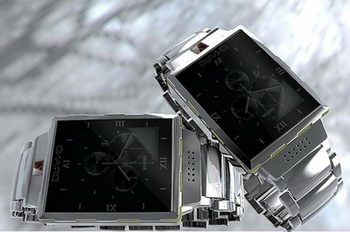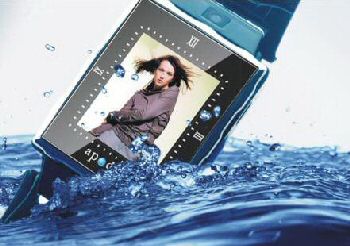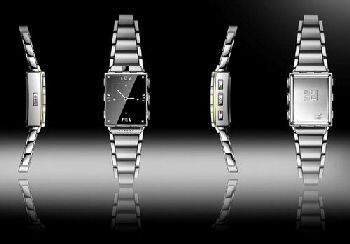 Other specs include tri-band (900/1800/1900 mhz) GSM radio, 1.3-inch OLED touchscreen, media player (yes you can watch movies on it), 2 megapixel camera, MP3 format, Bluetooth supported, and a memory card slot. According to the official specs, the battery should deliver about 3 hours of talk and 160 hours of standby time. It costs $299 and is available at SurprisingGift starting from May 10th.
Source – gizmodo